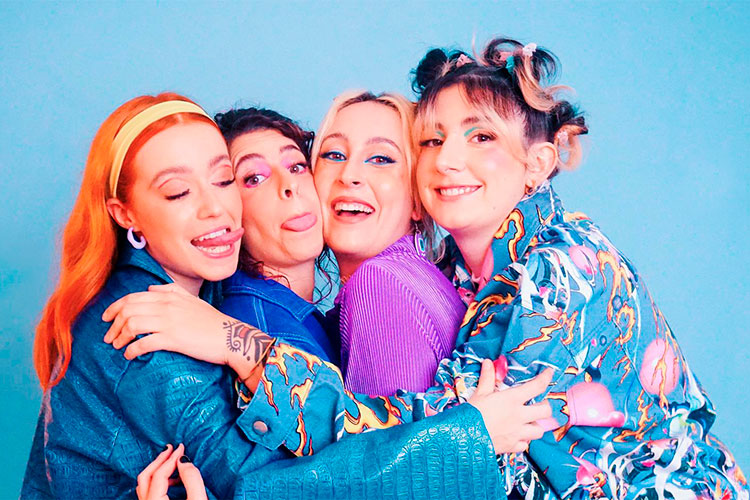 Mikel Izal, Gins and shego are some of the first artists confirmed for the Low Festival 2024. The festival will take place between July 28 to 30, 2024.
The festival that will be held in Benidorm in July next year (28, 29 and 30) has already confirmed the presence of eight of the artists that will make up the lineup: Mikel Izal, Shinova, Gins, shego, Hydrogenesse, Repion, Siena and Vatocholo.
Mikel Izal will premiere in Benidorm with his new solo stage. The vocalist and composer of Izalone of the most prominent independent rock bands on the national music scene in recent years, will present "Fear and paradise"which has been his first work in this new journey, and which has already managed to position himself with songs like "El Paraíso", "La Fe" or his latest release, "El Grito".
On the other hand, the "queens of indie" Gins, formed by Juls, Raquel, Sandra and Magüi are another of the most notable confirmations. The band from Madrid/Alicante will arrive at Low Festival with their album"Who is Billie Max?". Furthermore, the Biscayans Shinova They land in this edition with one of the most attractive live shows in national rock and they return to the stages of the Alicante coast to present their new work "The present".
One of the presences that has the most versatile live performance is undoubtedly that of Hydrogenesse, who have already proven to be comfortable in both intimate concerts and massive festivals. His participation in the compositions of the series "The Messiah" and his latest album "City of Sorra" are the example of the link between their music and the most conceptual art that they will carry to this edition of Low Festival.
The festival, with the announcement of this first batch of confirmations, has stressed that there are many artists yet to be announced. General, VIP and VIP POOL passes are now available at this link.